What are mechanical seals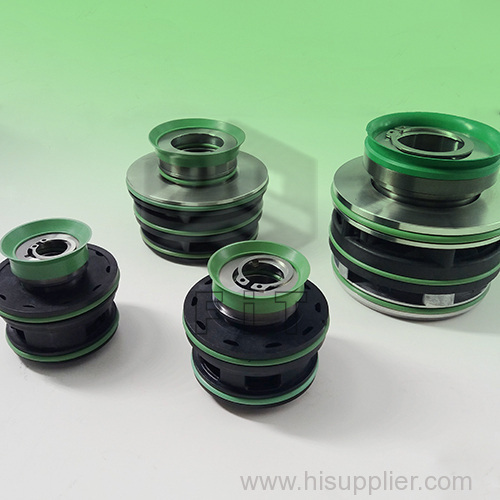 What are mechanical seals ?

Power machines that have a rotating shaft, such as pumps andcompressors, are generally known as "rotating machines." Mechanicalseals are a type of packing installed on the power transmitting shaft ofa rotating machine. They are used in various applications ranging fromautomobiles, ships, rockets and industrial plant equipment, toresidential devices.
Mechanical seals are intended to prevent thefluid (water or oil) used by a machine from leaking to the externalenvironment (the atmosphere or a body of water). This role of mechanicalseals contributes to the prevention of environmental contamination,energy saving through improved machine operating efficiency, and machinesafety.
Shown below is a sectional view of a rotating machine thatrequires the installation of a mechanical seal. This machine has a largevessel and a rotating shaft at the center of the vessel (e.g., amixer). The illustration shows the consequences of cases with andwithout a mechanical seal.

Separate rings are installed on the shaft and on the machine housing toallow minimal leakage of the liquid used by the machine withoutaffecting the rotating force of the shaft.
To ensure this, each partis fabricated according to a precise design. Mechanical seals preventleakage even with hazardous substances that are difficult tomechanically handle or under harsh conditions of high pressure and highrotating speed.


---